The free men toscana
27. September 2020| 18:00

-

2. October 2021| 11:00

890€
WHOEVER LIVES HIS VOCATION,
WILL NOT HAVE TO WORK A DAY.
DON'T WORK, LIVE.
Every day.
24 HOURS!
Job satisfaction
This 6-day men's camp takes place in the Seminar Centre Poderino S. Cristoforo in the heart of Tuscany. It is aimed at men who are not satisfied with their professional situation and want a positive change here. Overload, stress with colleagues or superiors, or simply no joy at work?
Right now, in the time of COVID-19 and after it has shaken the world of work and work, some are even forced to reposition themselves.
Whether you've been toying with the idea before, or feeling an even stronger urge to change,
the reasons for dissatisfaction are manifold.
Here we get to the bottom of them together so that you can find your way where you can use your PS to the full!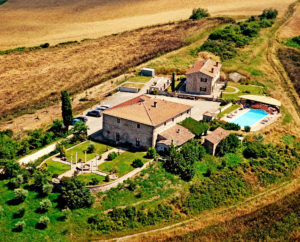 We are quite consciously in Italy to get a little closer to our neighbors after COVID-19.
.
If, contrary to expectations, it is not possible in Italy, the workshop will take place in a seminar house in Bavaria. In this special place with its typical Tuscan flair, we are all among us, in the middle of nature. Just switch down a few gears.
If you suddenly stop stumbling in the hamster wheel, you suddenly get a new look at the essentials and can seriously ask existential questions about life: Who am I without a smartphone, appointments, pressure of expectation and input from outside? How do I want to live my life?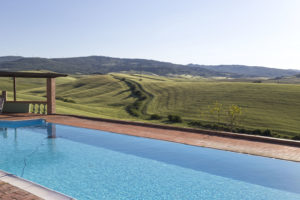 TIME & CLEAR
The Free Men Toscana offers this very time-out in which you gain clarity about yourself and your actions. Accompanied
two

trainers, using systemic tools and in exchange with like-minded people.

Here you weigh pros and cons against each other, feel into possible visions and thus be able to prepare possible next steps in peace and thoughtful.
Because one thing is certain: whether you
want to change something,
stay or go – this decision should be made in harmony between the head, stomach and heart!

Arrival
During the warm-up of the first evening, our group of men gets to know each other. Expectations and motivations are exchanged. The coaching team presents the weekly timetable. Together we prepare the basis for the work of the coming days.
Insight
You wake up with the sun of Tuscany. You will learn proven exercises and techniques that help you relax, sharpen your senses and enable you to have more presence in life. Only a calm body of water becomes clear and this inner calm is now slowly coming to an end. It's about you as a human being and what makes you a man and how you work. We explore our thinking and actions and recognize when we stand in our way. We trace old beliefs and leave behind those who no longer serve us. Simple tools help us shift the focus away from negative thoughts to positive, constructive alignment.
Compass
You know the feeling of being under pressure like a cauldron, then exploding, or swallowing everything down again? Here you not only learn to cope better with unpleasant emotions. You experience how they can enrich your life enormously. Like a sailor, you re-evaluate your compass and start using the wind for you instead of tackling it.
Championship
Now ask yourself the following question: "What do all your previous jobs have in common to date?" What your future jobs will have in common. You!!! Because you carry your personal themes further and further. And that's why we're looking at them so you can edit them and break through your slowing patterns. Because only beyond the comfort zone is real growth possible!
We find the power that makes us alive. Our engine. Our drive. Our values.
We take responsibility for what we
can do
and we keep the limits on things that are beyond our control.
Act
We feel into possible visions. After a reality check, the findings of the last few days are integrated into the small and large projects of life. We look at how work and work are reconciled with other areas of life. In nature, we strengthen our winning mission statement through a ritual. It reminds you of what is important to you and what you want to achieve. It ensures that your decisions in life are supported by powerful conviction and implemented sustainably.
Departure

In the community, we celebrate our successes. We solidify what we set out to do and put our horsepower on the road.
You are not on your way back, but on your way to your new life!
Retreat closing: 11 a.m.
Management
german-Austrian coaching team: Florian Peters (CEO Casa Akademie, lawyer, coach, communication coach) and Stefan Wapenik (branch manager B2B, engineer and salesman, communication coach)
Eligibility requirements
Man, basic body for about 3-hour hike
Date
Sunday, 27.9.20, 18.00 to Friday, 2.10.20, 11.00 a.m.
Times
daily from 7 a.m. to 9:30 p.m. with the exception of the first and last day
Seminar award
Regular price 1090 €, early booking price until 30.4.2020: 890 €
Exclusive arrival/departure, accommodation, and other on-site costs
Accommodation, catering
Individually and directly
to book double room in the seminar center Poderino S. Cristoforo incl. HP from €60 per night
Seminar address
Seminar Centre Poderino S Cristoforo, Strada Statale 439 Sarzanese Val d'Era 13 Poderino 60, 56030, Lajatico Italy
http://www.poderino-toscana.it/
How to get there
Individually and directly
to bookalso possible by flight e.g. with Air Dolomiti from Munich to Pisa from approx. 200 €. Seminar shuttle service compatible with seminar house.
Booking
Please request the PDF info brochure and booking instructions via the contact form.