TUSCANY MUSIC HOLIDAY
3. October 2020| 19:00

-

8. October 2020| 11:30

345€
bella italia!
Give yourself 5 days extendeda Guitar summer in Tuscany! Guitar, Nature, Culture Recreation, Inspiration, Dolce Vita & Sea. In the beautiful
"

Poderino S. Cristoforo"
– in the middle of Pool and olive trees – we immerse ourselves in the creative guitar playing and learn, play, celebrate and eat in an Italian atmosphere.
Tuscany

Agriturismo 'Poderino S. Cristoforo' in Lajatico is located in the heart of Tuscany, where nature is queen and makes us dream and relax the landscape with its rolling hills, vineyards and olive groves.
Music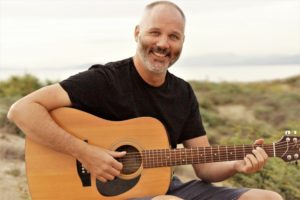 Music lessons are held every morning of the five days of the course. In groups we learn to play guitar creatively. In the evening we play a relaxed session together with the participants of the Cajon-Holiday,
which was led by Andrea Paoletti at the same time.
Holiday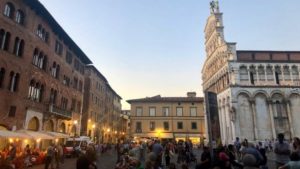 Every afternoon there is time to visit the beautiful surroundings,its nature, beaches or cities or simply relax by the in-house pool. On site, it is decided whether the group organises activities together or individually or in small groups as desired.
LOCATION & VENUE
Lessons take place at the Agriturismo 'Poderino S. Cristoforo' in Lajatico, in the middle of the countryside.
In Lajatico, nature is king and the landscape around us with the rolling hills, fields, vineyards and olive groves makes us melt and relax.
In a short time we are on the dunes and sandy beaches of the Etruscan coast, as well as the most beautiful and famous art cities of Tuscany such as Volterra, Pisa, Florence, Siena, San Gimignano. Depending on the weather and mood, we explore the area on an easy mountain hike or enjoy an authentic and professional guided tour through a vineyard or olive grove very close to the winery of Sting!
'Poderino S. Cristoforo' is family-run, quiet and detached with restaurant, rooms, 2 seminar rooms, pool and a huge garden with many retreats. To really relax, there is wifi, but no TV.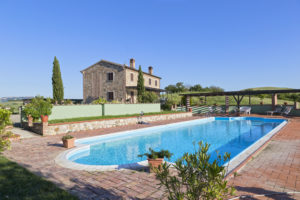 TIMES
On the first evening we meet at the 'Poderino S. Cristoforo' from 7 pm to arrive, aperitivo, dinner, get to know each other & relaxed session.
Second and penultimate day are full days of lessons in the morning. The afternoons are free and invite you to siesta or casual activities. After the 4-course dinner we celebrate and play music according to your mood.
On the last day, the morning lessons end at 11:30 a.m. to ensure a relaxed return journey. However, it is worth staying in this special place for a few more days!
LESSONS
From beginners to advanced players, from concert guitar to western guitar, from pop, singer & songwriter to blues and more!
As always, the lessons are individually tailored to the wishes of the group, so that everyone is guaranteed to get their money's worth. You will learn clear principles and effective tools, so that your songs will soon sound individual and great.
One morning you will introduce drummer and cajon player Andrea Paoletti to the magic and art of rhythm for 1.5 hours.
After dinner we play a relaxed session together with the participants of the Andrea Paoletti, who was simultaneously led
Cajon Holiday
. It is an excellent opportunity to immerse yourself in playing practice and immediately apply what you have learned in class – in the context of a relaxed atmosphere with other musicians of the same level. Total session time:at least. 10 hours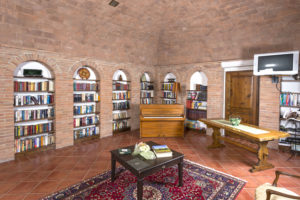 DAY (Day 2-4)
10:0 to 12:30 Lessons & Practice (plucked patterns, stroke patterns, tricks, rhythm)
13:00 to 16:30 Siesta, Things to Do
from 19:30 dinner
after that celebrations, session music to your liking & mood
(light arrangement included)
ARRIVAL / DEPARTURE
Arrivals and departures are self-financed and organised. Once the registration has been made, it is possible to form car-pools.
Car: approx. 8.5 hours from Regensburg via the Brenner.
Parking right in front of the house. Detailed description after booking.
Fly: Pisa (Galileo Galilei) and Florence (Amerigo Vespucci) are cheap non-stop flights from Munich or Nuremberg.
Train & Bus: Stop: Pontedera – Casciana T., then shuttle service
Shuttle service to and from 'Poderino S. Cristoforo' is available by appointment.
ACCOMMODATION
The accommodation is booked directly with 'Poderino S. Cristoforo' There are single, 2-bed and 3-bed rooms from 60 € incl. Half board available. Participants can occupy rooms together. On request, addresses can be arranged.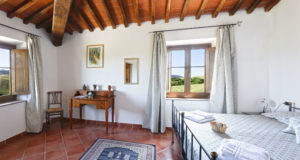 MEALS
Half board is included in the room rate! Drinks are billed seperat. The family of the house will cook lovingly for us. Vegetarians/vegans are taken into account. In the morning there is a rich buffet. In the evening a 4-course menu. At noon you can dine at an extra cost.
PARTICIPATION (MAX 10 PARTICIPANTS!)
For an intensive and individual teaching experience, the group size is limited to a maximum of 10 participants. The prerequisite for participation is a visit to 2 Casa courses (beginners, advanced or special course) or 3 years of guitar experience or fluid application of at least. 5 Basic Chords and playing a plucking and punching pattern
PRICE
Early booking discount!
If you book by April 10, 2020, you will receive 10 discount on the total tuition price.
The total price includes only the lessons in 'Poderino S. Cristoforo'.. Arrival, accommodation and meals are self-sufficient. Please request the registration form. Then you will receive all the information about the booking arrangements.
Teaching time: 13.5 hours
Session times: at least. 10 hours
345 € (early booking), 395 € (regular)
FAQ
Can my partner also come along? Does he/she have to take part in the course?
Partners and friends are welcome! Even if they do not participate in the course, they are allowed to enjoy the sessions with us in the evening.
You do not pay the full tuition price, but only a one-time compensation of 85 €.
Note:There is also the possibility to participate in the Cajon Holiday by Andrea Paoletti
which takes place simultaneously in "Poderino S. Cristoforo".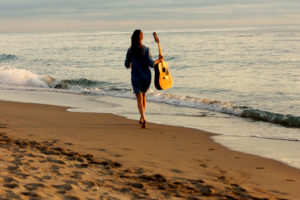 show english version
Course description english
The Tousimus in Italy has begun again. Due to the postponement, we have extended the early booking discount until June 30th! Your registration will only be valid after payment of the course fee. Information about payment options, cancellation agreements, GTC as well as information about available places will be sent to you by email from me.
Request the registration form: